Bivši suprug Kim Kardašijan zapratio Karleušu na Instagramu
Poslije brojnih ličnosti iz svjetskog šoubiznisa, Jelenu je sada zapratila jedna od najvećih planetarnih zvijezda.
Pop zvijezdu Jelenu Karleušu zaprato je na Instagramu slavni reper i bivši suprug Kim Kardašijan, Kanje Vest.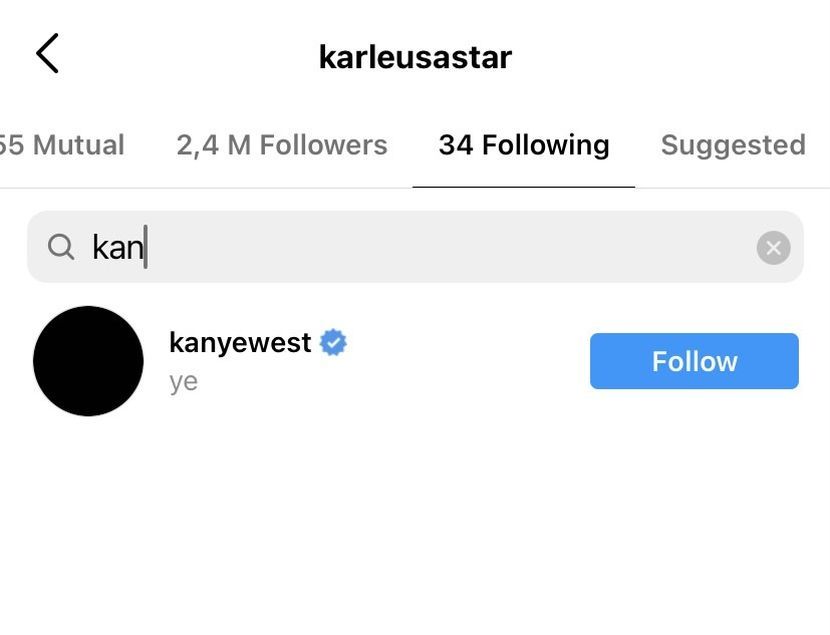 Karleuša ranije nije pratila Kanjea, a nakon što je on nju zapratio na Instagramu, ona mu je uzvratila.
Vijest zasigurno već godinama unazad zna ko je Jelena, s obzirom na to da su američki mediji ranije brujali da Kim stajlinzima i frizurom kopira Karleušu.
Nakon toga, Kardašijanka je blog posvetila pjevačici i pohvalila njen stil, navodeći da je "fabulozna".
Ovosedmična ženska simpatija je pop zvijezda Jelena Karleuša! Prvi put sam čula za nju kada su ljudi uporedili neke od naših izgleda – neki su govorili da sam je kopirala. Naravno, odmah sam morala to da vidim. Stvarno je fabulozna! Neki od njenih stajlinga zaista izgledaju kao moji – volim njen hrabar stilski izraz! Obje smo totalno glam! Čini mi se da je moćna žena koja mnogo radi i to mi se sviđa! Poštujem je – napisala je tada Kim uz Jelenine fotografije.
Iako do sada javno nije komentarisao Jelenu, što je njegova bivša žena učinila tada, Kanje je očigledno oduševljen Karleušom, pa ju je zapratio na Instagramu, čime se ne mogu pohvaliti mnoge svjetske zvijezde.
Reperovi fanovi, koji prate svaki detalj u njegovom životu, pa im tako ni ova novost nije promakla, oduševljeni su što je Kanje zapratio Karleušu.
(express/Telegraf.rs)